Ageless Beauty And Long Lasting Value
Slate roofing provides a tough and remarkable value to your property in Bolton with its superior durability and timeless charm. Countless property owners choose a slate roofing system because not only do they last for many years but they also lend beauty to a Bolton property that evokes nature. Now A1 Roofing Bolton gives you more reason to write your own love story with this remarkable roofing. With A1 Roofing Bolton fully qualified, well trained, friendly and experienced technical team of roofers and our customer-centred service culture, A1 Roofing Bolton brings premium quality slate roofing solutions to residents, landlords and property developers in Bolton. Our team is fully licensed and accredited and backed with more than 10 years of experience, A1 Roofing Bolton have quite a number of satisfied clients in the Bolton area. A1 Roofing Bolton guarantee customer satisfaction by using only quality materials and tools, as well as being fully insured for each project we undertake. A1 Roofing Bolton believe this level of customer satisfaction shouldnt be out of reach, which is why our rates are reasonably priced.
Our Guarantee
---
Free site visit and survey
No hidden costs
British standards compliant
Fully Insured
Clean and efficient
Professional workmanship
Longevity
By providing value for money services, we at A1 Roofing Bolton can boast of repeat business from long time clients. Slate is among those roofing materials that can last for a long time. In fact, it can last for around a hundred years which is double those other roofing types. Thats why slate manufacturers are able to offer 100 lifespan years guarantee. It is the ideal option for those who do not plan to ever sell their Bolton home. Mold and fungus dont grow on its surface as well, which limits the need for frequent cleaning or maintenance.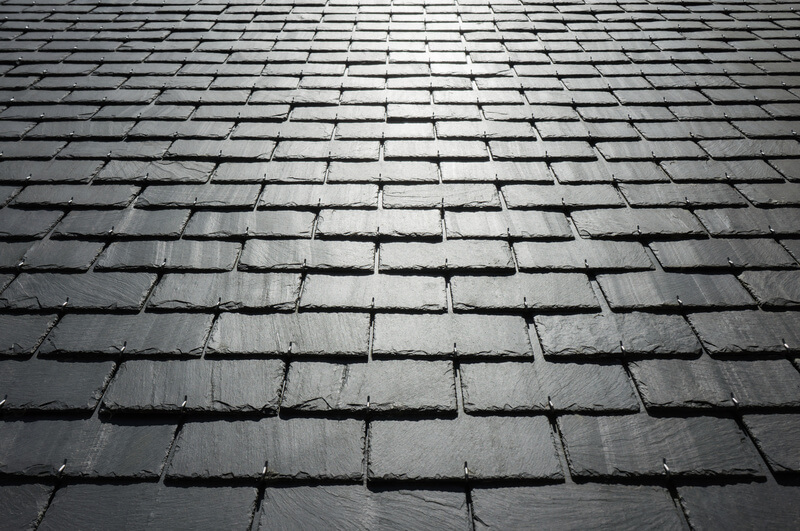 Call A1 Roofing Bolton customer care hotline 01204 292108 now if you are looking for a comprehensive slate roofing solution for your property in Bolton. You can ask any questions about A1 Roofing Bolton services or have them provide a free quote for your roofing needs.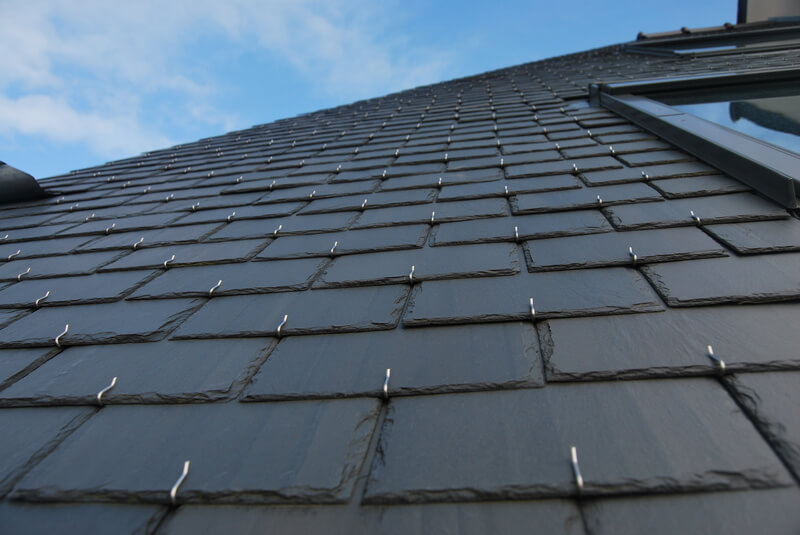 Benefits Of Having Slate Roofs On Your Bolton Home
People would say that with a slate roof, things can be complicated during installation. But this issue can be overcome by a roofing company that is established as an expert in installing these roofs in various types of properties. Installing a slate roof should be entrusted to an established expert in the field such as A1 Roofing Bolton in order to fully realize the benefits of having a slate roof compared to other roofing options.
With a slate roofing, a propertys charm is enhanced. Installing a slate roof tiles require expertise in order to ensure that this type of roofing system would fit a property regardless of its overall design. You can personalise your slate roof according to your design preference with the variety of colour and texture choices available. Besides, slate shingles can be hand-shaped to meet the specific preferences of a customer or customized to a variety of thickness and sizes. Slate roofing enhances instead of distracting from your Bolton propertys original appeal.
Do You Need Help ?
Call Us Now On
Top Quality Free Pre-installation Roofing Survey For Bolton Residents
Before the installation of your new slate roof, a detailed assessment of your existing roofing system is done so that A1 Roofing Bolton will be able to understand better how the slate roofing system will fit your property. Through this, A1 Roofing Bolton are able to ensure that the new slate roof will be a good fit to your home.
Eco Friendly Roofing System
Slates long lifespan means it is good for the environment. Compared to other roofing materials, it does not require to be replaced every couple of decades or so.
Added Resale Value In Bolton
Increasing a propertys aesthetic appeal in Bolton as well as providing low-maintenance protection for many years naturally increases the resale value of a property. Call us at 01204 292108 today for slate roofing advice and a free quote.
Durable And Easy To Care For
One of the toughest stones, slate is also valued as a roofing material due to its fireproof and waterproof qualities. These qualities make slate suited to the job of protecting a property against the elements.
All Types of Roofing Work Undertaken
Do You Need Help ?
Call Us Now On
Bolton Slate Roofing Solutions From A1 Roofing Bolton
A1 Roofing Bolton give our customers a variety of slate roofing solutions. A1 Roofing Bolton clients have the option of using recycled slate tiles if they wish to significantly lower the installation costs as well as minimise environmental impact. If reclaimed slates cannot be used for any reason, we can just as easily source quality slates from our suppliers all over the world. If you are in the market for slate roofing for your Bolton home, A1 Roofing Bolton provide fast, quality, and value for money slate roofing solutions. Call A1 Roofing Bolton at 01204 292108 for a free price quote for slate roofing solutions.